Tire regeneration
Throughout the world, transport companies save money, save the environment by reusing worn-out tires. And the advantage of "welded" tires is not only to save money (they cost 30-40% of the new one, but run is the same as in the new one), but also safe driving.
Regenerated tire is more resistant to abrasion, has more grip with road surface, as in the manufacture of a new wheel, the rubber composition is homogeneous and soft to provide elasticity in the lateral part. The tire repair tread is more durable, which allows longer service life, high resistance to impact, reduced creep probability, and improved maneuverability.
The new tread ideally adjoins to the frame of the wheel. The equipment automatically provides precise alignment to the bus, excluding any deformation of the compression. The temperature regime and the vulcanization pressure are selected so that the safety and perfect connection between the tread and the tire is created and the integrity of the tire frame can not be tampered with.
The large range of treads available allows you to choose the drawing and size, depending on the type of transport, road surface, speed of travel, seasons of the year, according to the needs of carriers. We specialize in recovery, welding, or regeneration (as you wish) tires with a diameter of the drive from 17 to 22. These are microbuses, buses, tractors, trailers and semitrailers, special equipment.
And what's really important is that the tires can be restored more than once. The life of all these tires can be greatly increased by restoring the tread. We will suggest to you, what tread pattern is optimally suited for your car. More than 80 kinds of tread we always have in stock.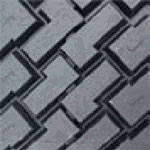 Type of tread
Depth (mm)
Width (mm)
Length (m)
Weight 1 m (kg/m)
Tread weight (kg)
E 1/180
13,7
180
3,45
2,75
9,50
E 1/200
14,7
200
3,45
3,09
10,45
E 1/220
14,9
220
3,41
3,90
13,30
Е – 1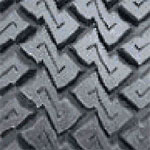 Type of tread
Depth (mm)
Width (mm)
Length (m)
Weight 1 m (kg/m)
Tread weight (kg)
E 2/230
18,60
225
3,43
4,40
15,10
E 2/240
18,80
240
3,47
4,38
15,20
E 2/250
17,16
252
3,43
4,55
15,60
Е – 2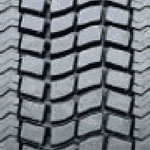 Type of tread
Depth (mm)
Width (mm)
Length (m)
Weight 1 m (kg/m)
Tread weight (kg)
E 3/240
19,80
244
3,34
4,80
16,00
E 3/250
19,70
254
3,31
5,10
16,85
Е – 3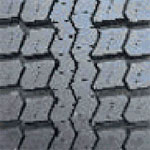 Type of tread
Depth (mm)
Width (mm)
Length (m)
Weight 1 m (kg/m)
Tread weight (kg)
E 4/240
18,60
243
3,36
4,94
16,60
Е – 4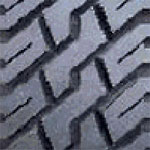 Type of tread
Depth (mm)
Width (mm)
Length (m)
Weight 1 m (kg/m)
Tread weight (kg)
E 5/220
19,80
244
3,34
4,80
16,00
E 5/240
18,50
253
3,44
4,40
14,40
Е – 5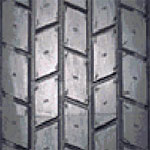 Type of tread
Depth (mm)
Width (mm)
Length (m)
Weight 1 m (kg/m)
Tread weight (kg)
E 6/250
18,80
246
3,47
4,96
17,20
Е – 6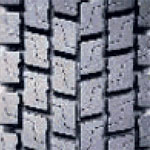 Type of tread
Depth (mm)
Width (mm)
Length (m)
Weight 1 m (kg/m)
Tread weight (kg)
E 7/240
20,20
242
3,38
5,05
17,05
E 7/250
20,40
250
3,36
5,45
18,30
Е – 7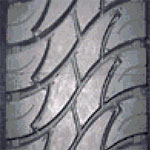 Type of tread
Depth (mm)
Width (mm)
Length (m)
Weight 1 m (kg/m)
Tread weight (kg)
E 8/250
19,80
248
3,44
4,87
16,75
Е – 8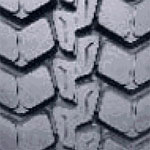 Type of tread
Depth (mm)
Width (mm)
Length (m)
Weight 1 m (kg/m)
Tread weight (kg)
E 9/240
19,20
242
3,51
4,94
17,30
E 9/250
19,60
250
3,50
5,19
18,15
Е – 9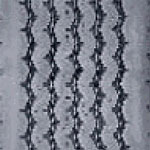 Type of tread
Depth (mm)
Width (mm)
Width with wings(m)
Length (m)
Weight 1 m (kg/m)
Tread weight (kg)
E 12/265
12,50
263
298
3,50
4,08
14,30
E 12/287
12,50
285
324
3,36
4,59
15,40
E 12/295
13,40
295
330
3,36
4,78
16,05
Е – 12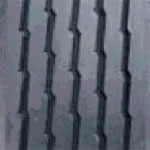 Type of tread
Depth (mm)
Width (mm)
Width with wings(m)
Length (m)
Weight 1 m (kg/m)
Tread weight (kg)
E 14/295
14,40
295
331
3,35
5,00
16,75
Е – 14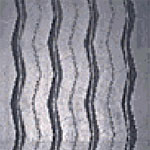 Type of tread
Depth (mm)
Width (mm)
Width with wings(m)
Length (m)
Weight 1 m (kg/m)
Tread weight (kg)
E 15/295
14,10
295
325
3,32
5,11
16,95
Е – 15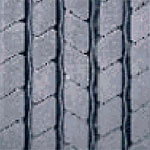 Type of tread
Depth (mm)
Width (mm)
Width with wings(m)
Length (m)
Weight 1 m (kg/m)
Tread weight (kg)
E 16/287
13,60
285
324
3,40
4,70
15,95
Е – 16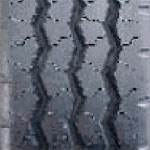 Type of tread
Depth (mm)
Width (mm)
Width with wings(m)
Length (m)
Weight 1 m (kg/m)
Tread weight (kg)
E 21/180
12,30
175
196
3,39
2,45
8,30
E 21/210
13,10
208
236
3,47
2,84
9,84
Е – 21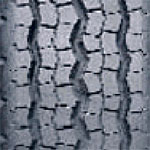 Type of tread
Depth (mm)
Width (mm)
Width with wings(m)
Length (m)
Weight 1 m (kg/m)
Tread weight (kg)
E 22/230
15,70
229
253
3,47
3,97
13,77
Е – 22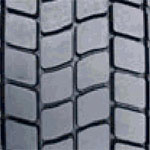 Type of tread
Depth (mm)
Width (mm)
Length (m)
Weight 1 m (kg/m)
Tread weight (kg)
E 31/250
16,40
250
3,37
4,78
16,10
E 31/280
16,40
276
3,38
5,33
18,00
Е – 31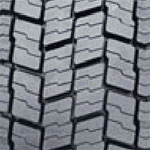 Type of tread
Depth (mm)
Width (mm)
Length (m)
Weight 1 m (kg/m)
Tread weight (kg)
E 38/240
21,10
237
3,45
5,80
20,00
E 38/260
21,50
258
3,38
6,51
22,00
Е – 38